California Athletic Clubs is a collection of six private athletic clubs along coastal California, including Avila Bay Athletic Club, The Hills Swim & Tennis Club, Ojai Valley Athletic Club, Paso Robles Sports Club, La Madrona Athletic Club, and Westlake Athletic Club. The brand unifies these unique clubs and sets them apart by cultivating a friendly and supportive attitude towards health and fitness.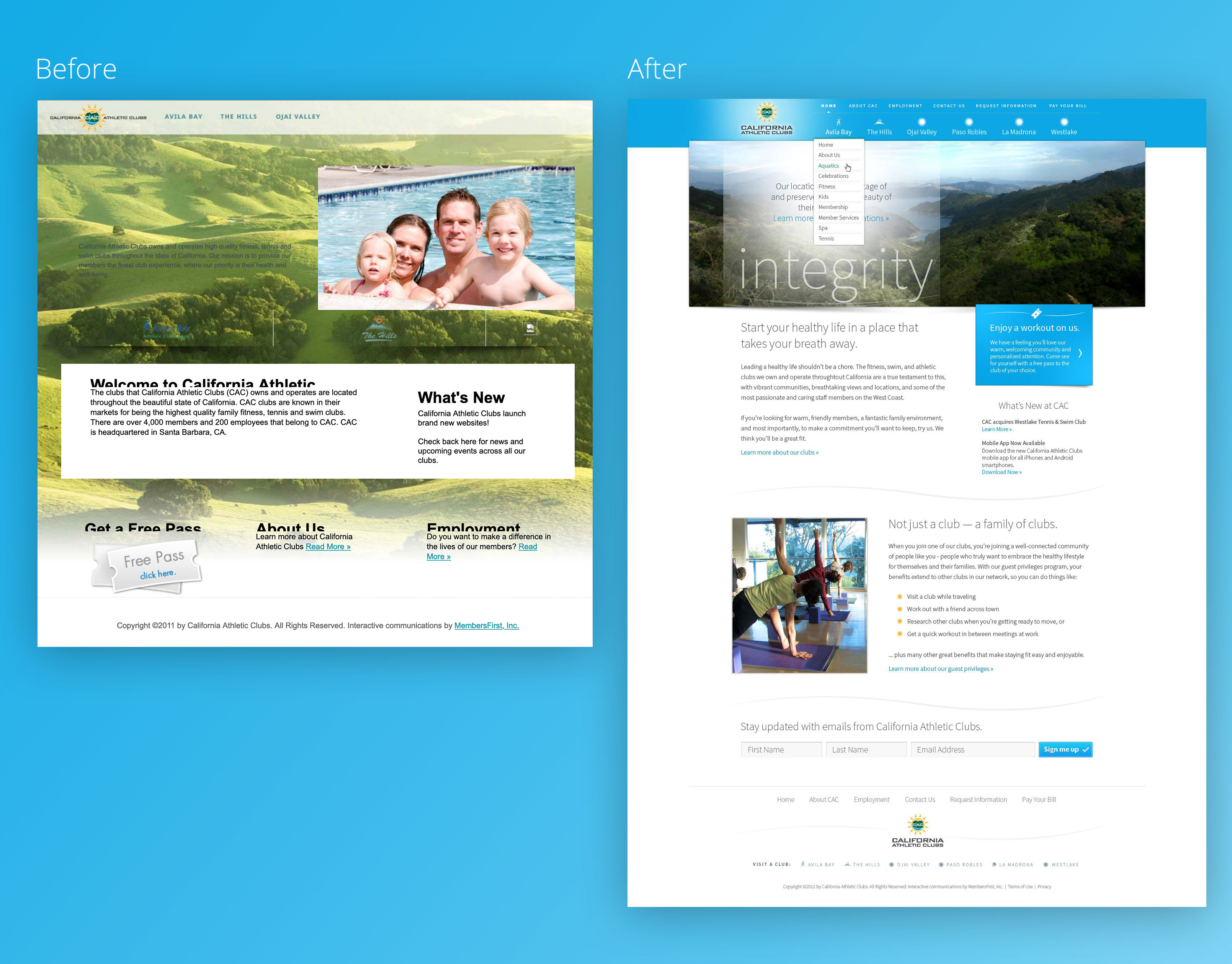 I worked to solve two key challenges with this major redesign project: maintaining that identity across seven different websites while retaining each club's unique brand identity, and launching seven websites concurrently to ensure a consistent experience for website users.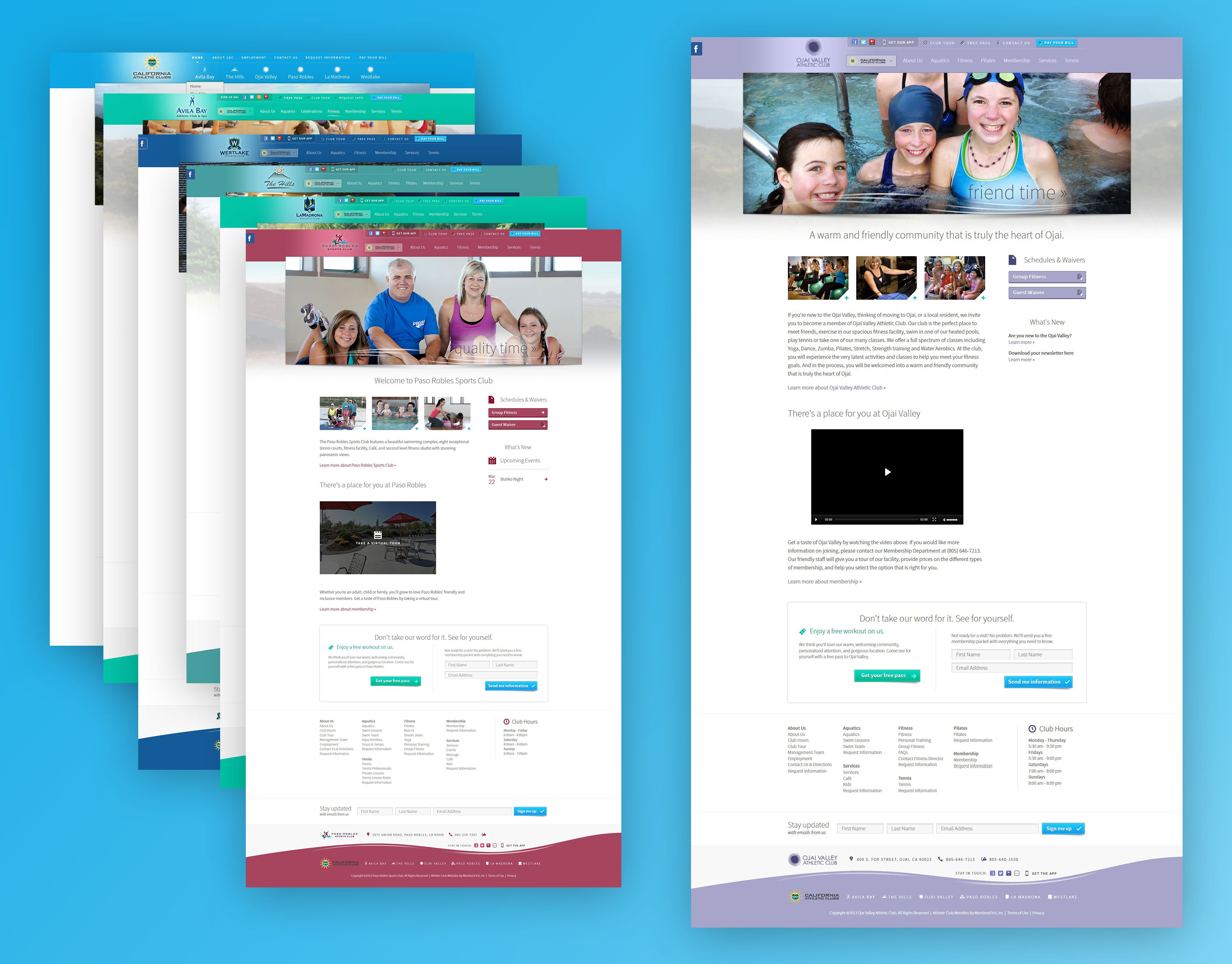 I started by creating a consistent design system which would work both for the California Athletic Clubs website and the individual club sites. This included creating a color palette from each club's individual brand, and adjusting saturation and lightness for each core website color so the brands maintained a cohesive look and feel across each site.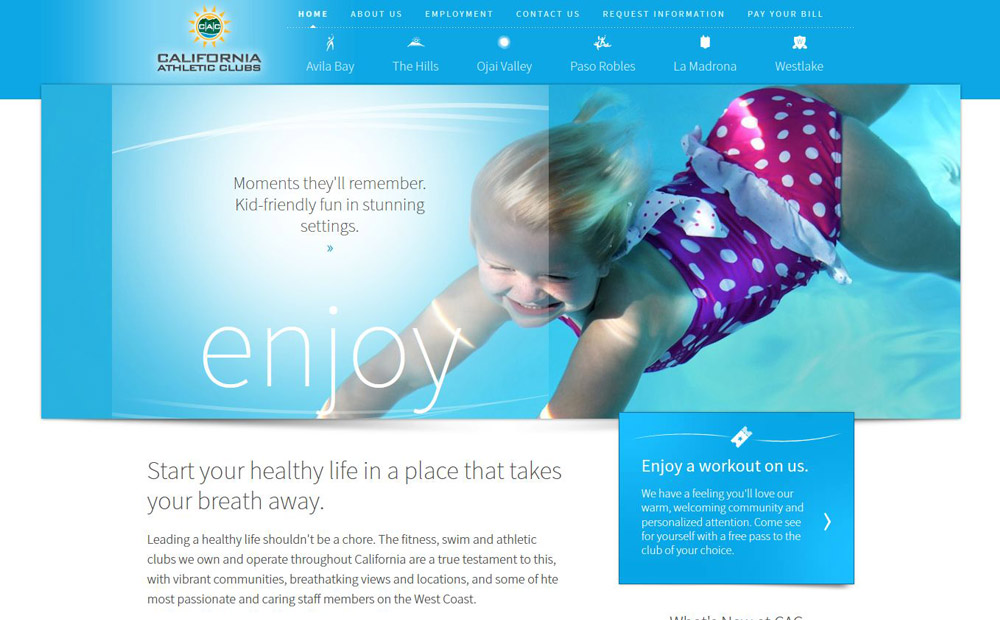 To meet the technical and timing challenge of launching seven websites in tandem, I chose to apply this design system, content strategy, and information architecture to a consistent template which all clubs used as a starting point. I chose a simple, friendly sans-serif for the body copy and headlines, which both reinforced the parent brand's goals and was unobtrusive enough to work cohesively with the varied sub-brands.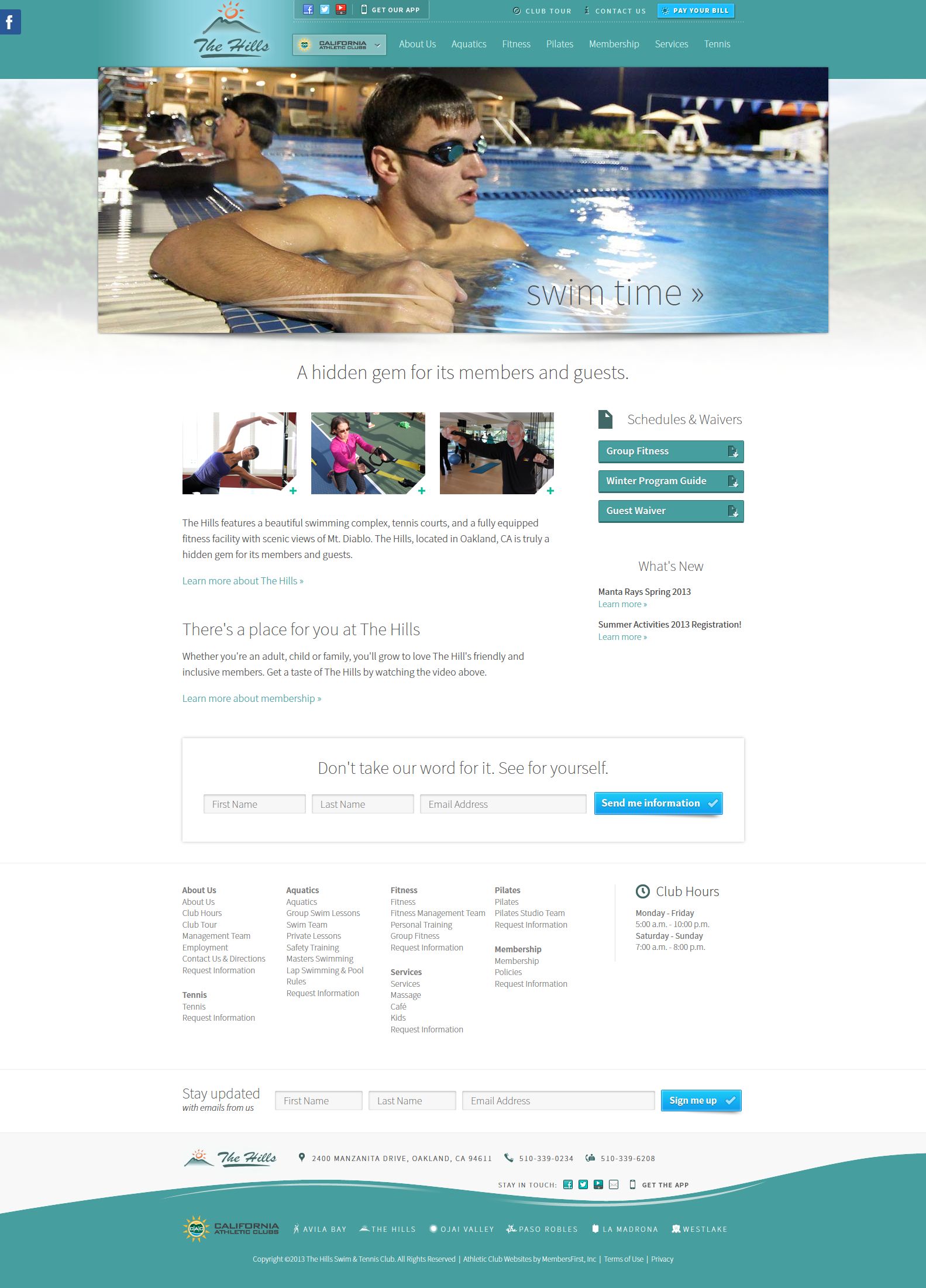 Creating this system allowed me to save time in developing CSS for each individual club. I was able to leverage the same base CSS across clubs, while making small tweaks to color on each component to maintain individual club identity. The end result was a unified, clean experience for users which helped elevate the brand presence of all clubs as a whole.